Battery Law Notices
It comes with batteries can be located. Therefore, we would point out in connection with the sale of batteries and rechargeable batteries to the battery regulation and thus to the following:
The battery regulation requires all end consumer, batteries and accumulators, the waste must be disposed exclusively on trade or the specially provided collection (statutory obligation to return). Disposal in the household garbage is prohibited. You can leave the batteries in municipal collection sites free on site. Purchased by us or rechargeable batteries, you can also return to our business address after use.
Batteries containing pollutants are marked with the symbol of a crossed out wheelie bin. Both indicators shown below have the same meaning. The decision as to which character is used for marking meets the obligor.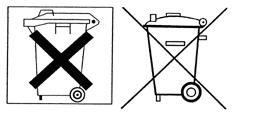 Under the dustbin is the chemical name of the pollutant used. below for examples.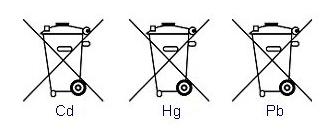 Cd = contains cadmium
Hg = mercury containing
Pb = contains plumb