Service Centre

No matter where you are, whether on the road or at home.
You can now also reach JAMARA via WhatsApp.
And it's that simple:
Save our main phone number 07565 94120 in the contacts on your smartphone. Shortly afterwards you will find us in your WhatsApp contacts. This service is subject to WhatsApp's Terms of Use and Privacy Policy. If you install and use WhatsApp on your smartphone, you agree.
How soon do I get an answer?
The service is available during our business hours. During these times you will usually receive an answer from us at short notice. Of course, messages sent outside these times and on public holidays are not lost. We will answer them the following working day.
* Is this service really free?
Yes, there are no hidden costs for you. You only pay the normal rates of your mobile phone or internet provider. However, you must already have WhatsApp installed on your phone.
Available from Monday - Friday by phone
Monday - Friday
7:30am – 12:00pm & 01:00 – 4:30pm
Our contact details for your address book: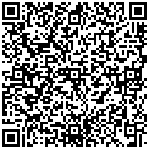 Simply scan the QR code above with your smartphone and save our business card in your contacts
Service Point Switzerland
Modellbau Zentral
Peter Hofer
Bresteneggstrasse 2
CH - 6460 Altdorf


Schweiz